---
---
---
---
---
---
---
---
---
---
Know more about "Electric Vehicle Course In Hyderabad"
COURSE SYLLABUS
Electric vehicle configuration Vehicle Dynamics
Types of Electric Vehicle -
Hybrid Electric Vehicles
Plug-in Hybrids
Battery Electric Vehicles
Type of Charger
Clarification & Specification Discussion
Bharat EV AC Charger (BEVC-AC001)
Bharat EV DC Charger (BEVC-DC001)
DC Fast Charging
Basic principles of regenerative braking, Basic principles of conventional braking

Li ion cell Parameters
Battery cell parameters like cell voltage
Cell AH, Specific energy, life Cycle
Charging and discharging curve of li ion cells
C-rating,
Self discharge and other parameters like SOC, DOD

Battery Pack construction
Material need to assemble battery pack
Wires, connector selection, heat shrink, cell holder etc.
Different types of accessories related to battery pack construction

Design On-Grid solar charging stations for a parking lot
Plans for EVSE Installation
Single line diagram of charging station
EV Related Signage

Hire candidates quickly and easily.
Post Your Job and Search Resume. We consider only Direct Hire, where a company who intends to hire a candidate offers them the job directly.
EMPLOYERS SIGNUP
---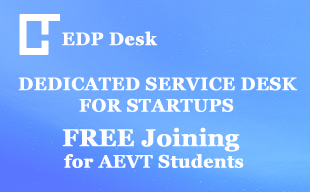 ---
University of Petroleum and Energy Studies - UPES (UGC recognized, AICTE approved university) is the Academic Partner of Gate Trust for its Post Graduate Program on Electric Vehicle Powertrain and PGP in Renewable Energy Project finance..



Entrepreneurship Development Program is one of the key elements for the promotion and start up of micro and small Industries/enterprises, contributing in Start-Up-India Mission. GATE Trust aim is to create employment for individual through entrepreneurship. Hence, entrepreneurship development has been one of the priorities in countries, the world over. The focus is on entrepreneurial development coupled with specific skills relating to PV solar sector, Electric Vehicle sector which enables the trainees to start their own ventures.